Last week in Burbank, California, FlashForward was screened for a handful of television critics.
While we can't give away too much about the upcoming ABC series, the following spoilers were approved by showrunners David Goyer and Marc Guggenheim:
FlashForward? Yes, the actual title of the show is one long word, as it's meant to signify the opposite of "flashback."
What happens on April 29, 2010? We don't know, but this is the date that each character flashforwards to during the worldwide blackout. Said Goyer:
"I think it's natural for the audience to assume that we're just going to vamp until episodes 20 and 21, and then a bunch of s***'s going to happen. We've already finished [shooting] the first seven episodes, and it will become crystal clear by the end of those seven episodes that that's not what we're doing. We're never going to lie to the audience. We're going to play by the rules."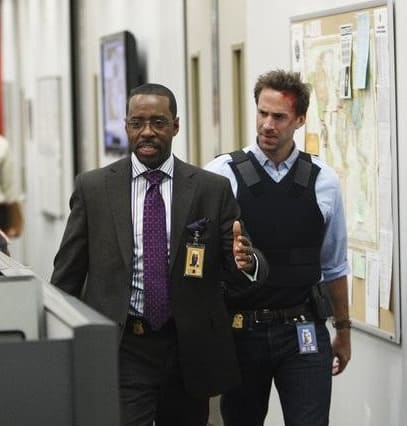 What is the meaning behind 2 minutes and 17 seconds? That's the amount of time that everyone on the planet blacks out for, as they visit April 29 in their visions. There's a reason, which viewers will learn, behind this amount of time.
A worldwide event? Indeed, the blackout is a global phenomenon. In fact, the first 13 episodes will take place in six countries. One of the episodes will focus on Dubai and feature the obligatory subtitles.
What about animals? A key animal that is featured in the pilot will show up again. We'll find out if animals also experienced the blackout.
FlashForward premieres on Thursday, September 24 on ABC.
Matt Richenthal is the Editor in Chief of TV Fanatic. Follow him on Twitter and on Google+.