While Fox is yet to announced a premiere date for the sixth season premiere of House, the network has confirmed that the opening episode will air for two hours.
As fans might expect, it will also prominently feature the main character inside his new home: a mental institution.
Entertainment Weekly's Michael Ausiello speculates that House will do his best to get along with his fellow patient there, even going so far as forming a hospital band. On what is the TV columnist basing this predicition?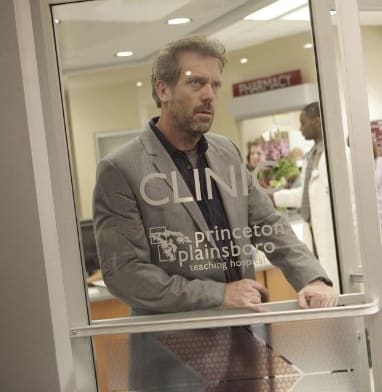 Producers are searching for older actor who "stomps to his own beat" and is a "real percussionist" (we've assumed this role would fall to Broadway star Lin-Manuel Miranda, but it appears that he will portray a different character.)
The show is also seeking for a young actress that can play the cello.
As loyal viewers know, House himself is a quasi-master at the piano, guitar, harmonica and saxophone. Sounds like a band worth lining up for to us!
Matt Richenthal is the Editor in Chief of TV Fanatic. Follow him on Twitter and on Google+.