America's Got Talent doesn't just return to the air tonight. It does so with a new host, Nick Cannon.
The actor, and husband of Mariah Carey, spoke to TV Guide Magazine about the gig:
What's been the weirdest thing you've seen that was called "talent?"
There was this man in Chicago who was whipping his wife with a bullwhip. It's strange when you hear "man whips wife." But then when you see it, and he's wrapping the whip around her…it was really cool.

How will the Susan Boyle phenomenon affect this season?
Because of Susan and everybody believing "I can do it," the turnout has been enormous. We're in Houston right now and 10,000 people came out to audition! Before her, you'd have 5,000 in a couple places.
If you were to audition for America's Got Talent, what would be your talent?
Stand-up comedy. I've got jokes. One or two I keep in my pocket.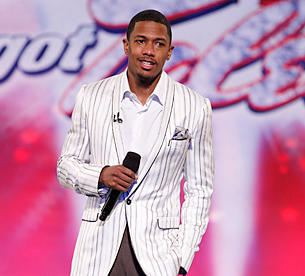 Matt Richenthal is the Editor in Chief of TV Fanatic. Follow him on Twitter and on Google+.