On Nurse Jackie, Peter Facinelli's character, Dr. Cooper, has a unique trait: sexual Tourette's syndrome.
When nervous, he grabs his co-worker's breasts.
According to E! Online, this is a real condition. The show won't overdo its use, however, as the entertainment site reports that Coop won't fondle Jackie again until episode five.
We'll also learn more about Dr. Cooper's famlly. For example, he was raised by two lesbian mothers (portrayed by Blythe Danner and Swoosie Kurtz) that show up in episode six.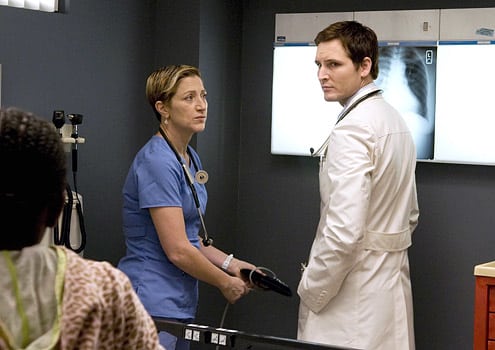 Matt Richenthal is the Editor in Chief of TV Fanatic. Follow him on Twitter and on Google+.