Fans of Smallville have been besieged by a number of major casting scoops over the last few weeks. For example, Brian Austin Green will star as Metallo, while Callum Blue has landed the role of Zod.
But star Justin Hartley has provided one of the first glimpses into storylines for the show's ninth season.
When asked about his character's near future, Hartley said to E! Online: "I heard Oliver's going to start drinking again. He'd better be a funny drunk. Who wants an angry drunk around?"
That may be a rhetorical question, but we'll answer it anyway: not us.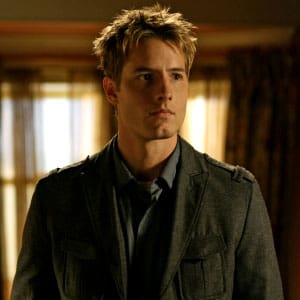 Matt Richenthal is the Editor in Chief of TV Fanatic. Follow him on Twitter and on Google+.