We already know that a new character named Teddy is coming to 90210 next season.
But is a recent interview with E! News, Shenae Grimes said another newcomer was coming to West Beverly:
A darker Annie Wilson.
As viewers saw at the end of season one, there's a storm brewing inside this character. Grimes says it will be explored in more detailed this fall.
"My producer sat me down and was like, 'Shenae, there is just some sort of intensity behind your eyes. We've got to bring it out somehow.' I was like, 'All right! Cool! Better challenge for me. I get to stir up trouble at work, awesome.'"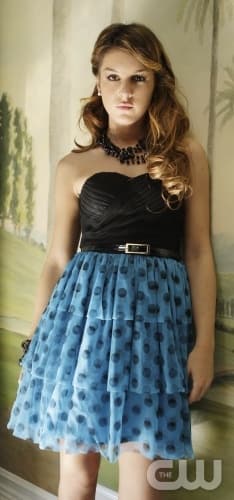 Matt Richenthal is the Editor in Chief of TV Fanatic. Follow him on Twitter and on Google+.