Army Wives star Catherine Bell, who provided fans a revealing look into the future of Frank and Denise last week, is now teasing some lighter moments on the show.
"We have some more humor this year ... We did a bunch of golfing scenes that are high-larious. Roxy, of course, can't hit a ball to save her life, which is funny, because Sally Pressman (below, left) is an amazing golfer," the Army Wives star told E! Online.
"And Denise turned out to be a bit of a shark. It's really funny."
Nothing like a little comic relief to liven things up on the base!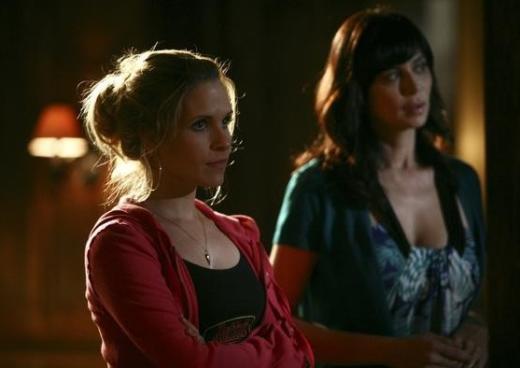 Steve Marsi is the Managing Editor of TV Fanatic. Follow him on Google+ or email him here.