Dominic Monaghan was confirmed as a series regular on FlashForward earlier this month.
But, at Comic-Con last week, more details were revealed about the role the former Lost star would play on the new series.
Monaghan will portray Simon, "a game-changer character who f--ks up a lot of things," as described by producer/writer David Goyer.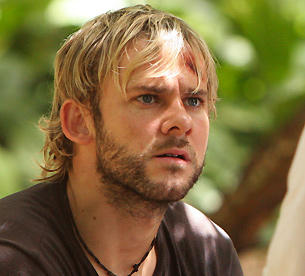 As for why he signed on for FlashForward, the actor said:
"I want to play someone who's the opposite of [Lost's] Charlie. Simon is a man - this guy's not scared, he's capable, he's unflappable, he's smart, he's scary, he's everything that Charlie wasn't... it's important to me to continue to show an audience that I can play more."
Monaghan added that Simon is a "little hard to predict. He's a snappy dresser, capable and cocky."
FlashForward, one of the fall's most promising new shows, debuts on September 24.
Matt Richenthal is the Editor in Chief of TV Fanatic. Follow him on Twitter and on Google+.