Can a pimp and her prostitute be girlfriend and boyfriend?
Hung will explore this age-old question as the HBO series progresses. Asked about the relationship between Tonya and Ray, executive producer Colette Burson told E! News:
"We do have a lot of interest in them as a couple obviously. As the season goes on, [Ray] realizes that there's no one else that he can express his emotions to. He comes to realize that she's his only friend. She is really attracted to him and attached to him throughout."
The put it bluntly, as proven on the series premiere, she also loves his large penis.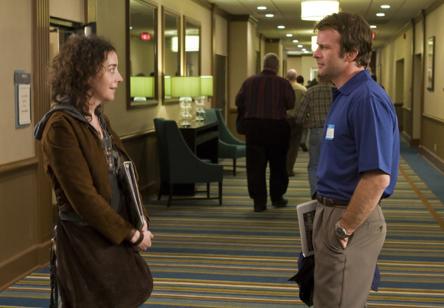 Matt Richenthal is the Editor in Chief of TV Fanatic. Follow him on Twitter and on Google+.