During last week's Chuck panel at Comic-Con, fans had one question in mind:
Will Chuck and Sarah ever get together?!?
"You know what they say?" said cocreator and executive producer Josh Schwartz. "Two steps forward, three steps back. The dance shall continue."
At least Schwartz shed some light on how that dance might be performed on season three. He told E! News:
"We do have two major new arcs on the show. One is a potential love interest for Chuck, and the other is a potential love interest for Sarah."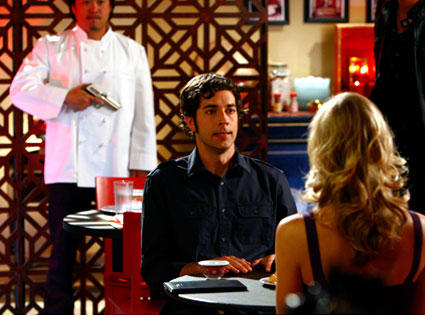 Sounds both intriguing and frustrating. Why can't these two just hook up for good? Partly because Sarah isn't happy about certain developments, star Yvonne Strahovski said.
"There are going to be a lot more complications between Chuck and Sarah, now that he's downloaded his new intersect into his brain. I think that Sarah is going to be a little upset."
During the annual festival in San Diego, Schwartz added that Chuck and Sarah will go through "something very emotional and traumatic," but "it's going to be very, very good."
Cocreator Chris Pedak chimed in with: "It'll be cool. It'll be deep, and it'll have a lasting affect on the show."
Okay. Fine. Consider us in for season three.
Matt Richenthal is the Editor in Chief of TV Fanatic. Follow him on Twitter and on Google+.