On September 22, NCIS will officially be spun off.
The seventh season premiere of that highly-rated CBS drama will be followed by the series debut of NCIS: Los Angeles, which will focused on the Office of Special Projects.
This unit is led by Chris O'Donnell and LL Cool J, the latter of which rapped with TV Guide this week about his role on the show:
On landing a TV gig: I had a deal with CBS for about three years, and we were looking for the right show. We tried a few things and they weren't really right, but when this opportunity came along, I met with [NCIS boss] Shane Brennan and we clicked instantly. It felt like the right thing.
On Agent Sam Hanna: he speaks Arabic and is fluent in a few other languages, and he deals with a lot of technology.... I have my hands full.
On the addition of Linda Hunt to the cast: It's hot. From what I hear, there's going to be some really cool dancing between me and her. She's gonna be in my face.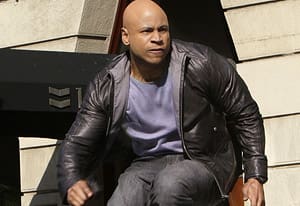 Matt Richenthal is the Editor in Chief of TV Fanatic. Follow him on Twitter and on Google+.