On Mad Men, Bryan Batt portrays Salvatore Romano, Sterling Cooper's closeted art director.
In a new interview with TV Guide, the actor previews season three of the critically-beloved series. It premieres on August 16 and Batt assures viewers that they won't be disappointed by the opening episode.
"I haven't seen [the finished product] yet, but just based on the script, it's really an exciting first episode," Batt said. "It doesn't lull you back into the period. Really, a lot happens, and I just can't wait to see what people think because it's one of the best. It's interesting, it's smart... It's just more great Mad Men coming your way."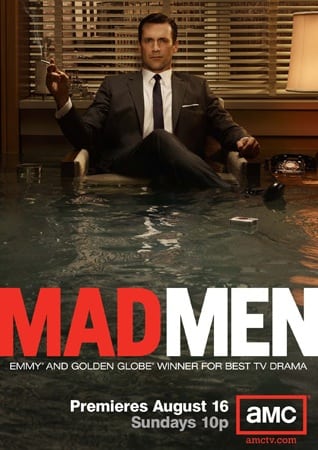 As for the third season as a whole, Batt said:
"We all live in that world where everyone's got a secret. And this year the audience finds out a little more about everybody. It's typical Mad Men - what you expect to happen doesn't happen. But what does is pretty damn exciting."
Matt Richenthal is the Editor in Chief of TV Fanatic. Follow him on Twitter and on Google+.