It looks like a pair of Heroes spoilers for season four will come together this fall.
First, we previously reported on the fact that Angela Petrelli will revisit her past on the show's third episode of the fourth season.
Then, Adrian Pasdar said his character will go back in time to the age of 11 and deal with "something [that] happened" to Nathan at that age.
Now, TV Guide Magazine has expanded on these two storylines: according to the publication, Swoosie Kurtz will return to Heroes in the fall as Angela's friend Millie. Viewers will actually meet Millie's daughter, who helps reveal a long-buried Petrelli secret.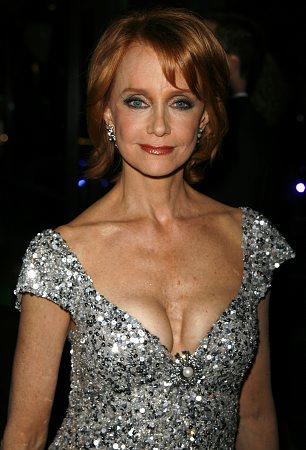 Adding to his previous quote, Pasdar says: "An incident occurred when Nathan was a boy that he has no memory of. He has to go and make amends for the crime he committed and the whole thing ends up very poorly."
One might say, of course, that things are already going poorly for Nathan: the guy is dead and his body is possessed by Sylar's spirit.
Meanwhile, regarding Kurtz:
Pushing Daisies, the show she previously starred on, should never have been canceled. It was tremendous.
We once interviewed her for this site. She's as gracious and kind as any actress we've ever come across.
Matt Richenthal is the Editor in Chief of TV Fanatic. Follow him on Twitter and on Google+.