It's no longer a major 24 spoiler to reveal that Katee Sackhoff has landed a key role on season eight of the Fox drama. The secret was out of the casting bag weeks ago.
In an interview with Sci-Fi Wire, executive producer Brannon Braga said the actress brings a great deal of "credibility" to the character of CTU analyst Dana Walsh.
"Obviously, we're all fans of Katee from Battlestar, and we were looking for this role of Dana Walsh, a character who is really smart and part of a new CTU," Braga said. "It's the next generation of CTU. And we wanted to find someone who just had an inherent strength and intelligence, but was also very beautiful. That's a very hard role to cast, and Katee fit the bill."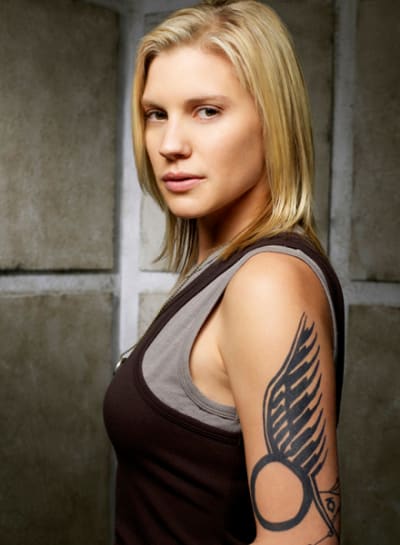 Sackhoff said she'll be playing "the head programmer at CTU" and, as fans would expect, she'll often butt heads with Mary Lynn Rajskub's Chloe.
In addition to Sackhoff, Freddie Prinze, Mykelti Williamson, John Boyd, Jennifer Westfeldt and Chris Diamantopoulos have all been added to the eighth season cast of 24.
Matt Richenthal is the Editor in Chief of TV Fanatic. Follow him on Twitter and on Google+.