Granted, this headline is a bit misleading: Cameron (as an ER doc) and Chase (as a general surgeon) have certainly been working over the last two seasons on House.
But the characters have been out of the diagnostic mix, ceding valuable screen time to new team members Thirteen and Taub.
According to Jennifer Morrison (Cameron), though, that will change this fall.
"They are both thrown back into their old jobs," Morrison told Entertainment Weekly over the weekend. "It's been great actually. I have been working a lot and there are things that happen to House very early in the season that have a domino effect on all of the other characters."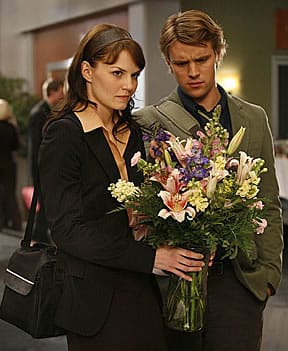 As avid viewers know, of course, House begins season six in a mental hospital.
That leaves Foreman in charge of the team at Princeton Plainsboro, a transition that's anything but smooth, Morrison says:
"Cameron was always very close and protective of House. And to have her mentor be away in an asylum makes her contemplate life and career and him. Having him gone affects everyone he works with, personally and professionally."
Matt Richenthal is the Editor in Chief of TV Fanatic. Follow him on Twitter and on Google+.