We already know that Dexter will match wits with a fellow serial killer, played by John Lithgow, on season for of this Showtime hit.
But that may actually be his least fearsome foe.
According to producer Sara Colleton, Dexter will also have to deal with - cue scary music! - a teenage step-daughter.
"Astor has a little bit more attitude, and she isn't quite as happy just to be a kid. She's flexing her young-woman muscles, and it perplexes Dexter," Colleton told E! News.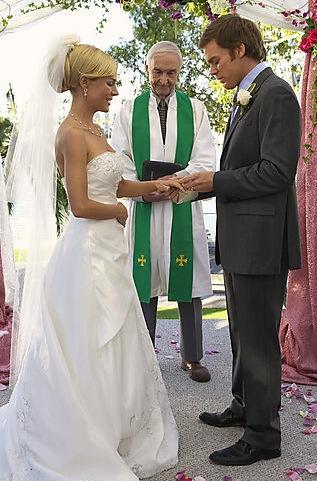 Moreover, everyone's favorite mass murderer will have to deal with boy that developments feelings for young Astor.
"There's a very hip, cool, older kid in the neighborhood whom she develops a very big crush on," Colleton said.
As for Cody? He loves his new life, the show runner added:
"[There's] a swimming pool next door and all the food that he can eat. He literally says, 'I want to be just like Dexter.'"
Uh-oh.
Matt Richenthal is the Editor in Chief of TV Fanatic. Follow him on Twitter and on Google+.