The sixth season premiere of House is less than a month away.
On September 21, fans will be treated to a two-hour special that will focus on the main character's experience in his new home, a mental asylum. The installment is titled "Broken."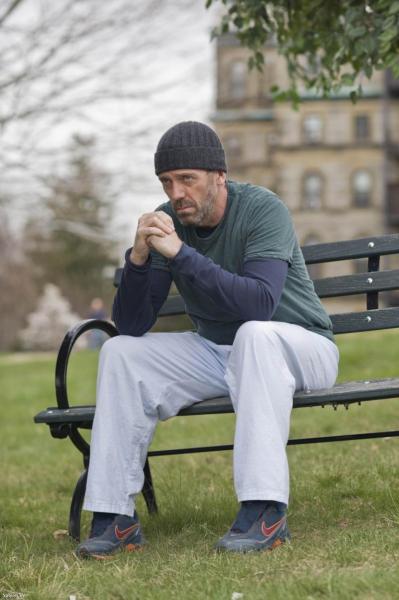 In a new interview with TV Guide Canada, House creator David Shore previewed the opening episode, along with other aspects of season six. A few excerpts:
On the two-hour premiere: This episode will represent his several months in the institution.
On whether or not Foreman and Thirteen will break up: I think you're safe to assume that. You can't have friction without having ramifications.
On the plans for House: Primarily, what we're trying to do at the beginning of this year is House's search for change, and whether he can or wants to change. It's fundamentally the same character, but he's also just trying to make his life just a little bit better. And trying to take the high road.

Having him just coming out of an institution, we didn't want to throw him into a relationship [with Cuddy] initially. We want to deal with his mental health a little bit. House is trying to be a more mature person. And failing more often than not.
** TV Fanatic has also been sent a handful of photos from the season premiere. They feature Hugh Laurie as House, as well as guest stars Lin-Manuel Miranda and Andre Braugher. Click on each to enlarge...
Matt Richenthal is the Editor in Chief of TV Fanatic. Follow him on Twitter and on Google+.