Fans of the funniest sitcom on TV know they can look forward to hilarious How I Met Your Mother quotes this fall.
But there's one show storyline viewers are unsure about: the future of Barney and Robin. Can they really make it as a couple?
Let's find out, courtesy of producer Carter Bays.
"It's been fun discovering what they're like in a couple. We've seen Robin in a relationship with Ted; we know she can do it. But for Barney, this is undiscovered country. As an adult, he's never had a relationship. He had a girlfriend in college who totally broke his heart and sent him on this journey towards becoming Barney, and he's been [the same] since," he said to Entertainment Weekly.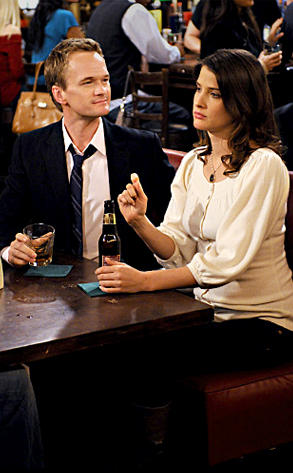 Bays also said the pair's relationship will "have repercussions for everyone," especially Ted. He said:
"We're exploring how Ted deals with the fact that his ex-girlfriend and best friend are now dating. And we'll see how Marshall and Lily deal with the fact that there's another couple in the group. It's giving us a lot of juice for the first half of the season."
New episodes of How I Met Your Mother return on September 21.
Matt Richenthal is the Editor in Chief of TV Fanatic. Follow him on Twitter and on Google+.