It's important to note that these are not Lost spoilers.
Fans are likely to get quite riled up, especially when they read the final quote below, but keep in mind: these are just the thoughts of Josh Holloway.
When asked by E! News how his character will react to the apparent death of Juliet, Holloway put it simply: not well.
"Now that he's lost Juliet, I think the leader-hero thing is gone. I think he doesn't give a s--t to be anyone's leader at this point. He's heartbroken. He's back to 'The world sucks' and maybe throughout this season someone can redeem him again and bring him back from hell, because right now, he's in hell."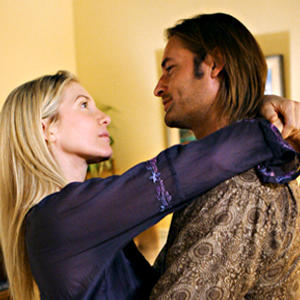 Even if Sawyer is redeemed, Holloway doesn't see his time on the island ending well.
"Knowing Damon Lindelof, Sawyer must die. Maybe Carlton Cuse will soften. I always thought he should die. I think he should die because him and society is never going to work, so why go back?"
An interesting opinion. Do you share it?
Matt Richenthal is the Editor in Chief of TV Fanatic. Follow him on Twitter and on Google+.