Kevin Williamson: The Vampire Diaries is Not Twilight!
Matt Richenthal at .
The Vampire Diaries book series was published more than a decade before Twilight was released.
Still, critics have understandably dubbed the upcoming CW series a Twilight Saga knock off, due to the immense popularity of the latter franchise.
To those that make such statement, producer Kevin Williamson has a message: you're wrong!
"When I read the first book, I was like, I'm not doing this. This is Twilight. I don't want anything to do with it," the creator of Dawson's Creek told MTV. "And then I kept reading and kept reading and I realized, this isn't Twilight at all, this is actually where a girl falls in love with a vampire, but that's where [the comparison] ends. It's like a modern-day sexy Dark Shadows and that was appealing."
We agree. Tune in to the pilot on September 10 and you won't be able to turn away again.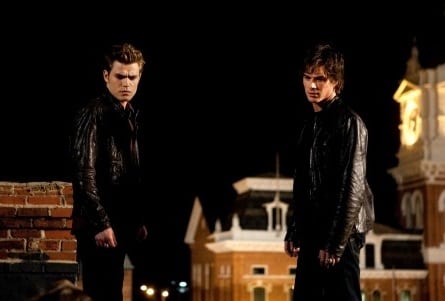 Matt Richenthal is the Editor in Chief of TV Fanatic. Follow him on Twitter and on Google+.