Following her messy divorce with singer Keith Sweat in 2003, Lisa Wu-Hartwell lost custody of her children, Jordan and Justin.
Now, in an interview with Star Magazine, The Real Housewives of Atlanta star opens up about her attempt to regain full custody and exploit her children on the Bravo reality series.
"I've already been seeing them four or five times a week, but now the time has come when I want to have them with me full-time," Lisa told Star. "I immediately filed for an appeal after the verdict, but I was never given a court date in five years. I've been afraid of the judicial system, but I'm finally taking the bull by the horns and trying to get my boys back again!"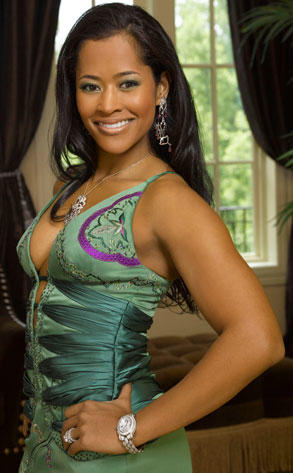 Wu-Hartwell has a hearing scheduled in October. She can't fathom why her ex-husband wouldn't sign a waiver that allows her kids to appear on the show.
"If Keith has a hang-up about our sons being on TV, I would be fine with that. But Real Housewives is supposed to be a reality series, and the reality is that all the fans watching believe I only have one child," said Lisa, referring to EJ, her son with new husband Ed Hartwell.
"Jordan and Justin understand what the show involves, and they'd love to do it. I adore all three of my sons — and I believe they all have a rightful place on the show."
Man, this woman sucks.
Matt Richenthal is the Editor in Chief of TV Fanatic. Follow him on Twitter and on Google+.