As a top-10 finished on the eighth season of American Idol, Megan Joy qualified for this summer's national tour.
She recently spoke to E! News about the last couple months of performing, which has been highlighted by a few (thousand) crazed Adam Lambert fans.
On new music by fellow artists: I've heard Adam's and Allison's, and it's amazing. I can't wait.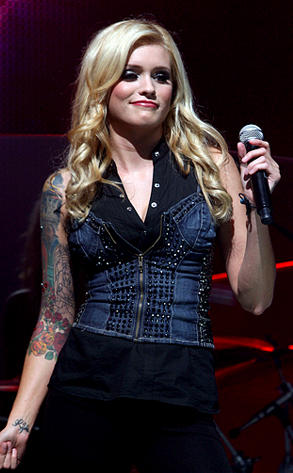 On the fans of the male singers: If we're outside signing and Adam comes out, I know I'm going to need a hearing aid later in life because the girls scream so loud. I swear 12-year-old girls have the craziest voice boxes in the world.
On writing on the road: It's pretty hard. I try to get stuff down as much as I can. I found that it's easy for me to start by writing a rap and then turn it into a song later. So, I'm writing raps right now. And that's working out pretty well. And I have a song about my brother, "Say It Ain't So." My nickname for my brother is "Say," it's because he goes by C.J., and in Spanish that's Sejosa, so I just call him Say. Right now it's just in bits and pieces. It's about our experiences and how I feel about him. It's cute.
Matt Richenthal is the Editor in Chief of TV Fanatic. Follow him on Twitter and on Google+.