Over the years, among other storylines, Desperate Housewives has dealt with: suicides, serial killers, underage sex and women getting electrocuted.
But there's one controversial action the show is afraid to tackle head on. To quote Superbad: it rhymes with shshmoreson.
Sources tell E! News that the show is "seriously considering" the option for Felicity Huffman's character of Lynette, who concluded last season with the news that she's expecting twins.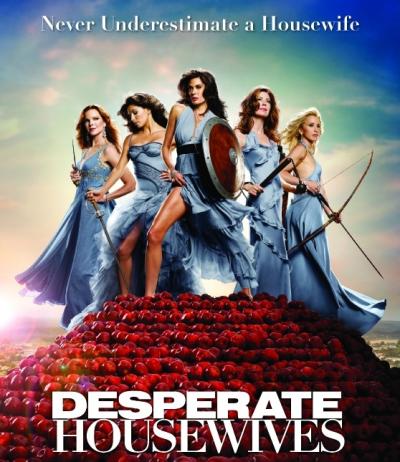 There's just one catch: creator Marc Cherry doesn't want the show to even mention the word "abortion" during the storyline. That makes us think the series will go in a different direction with Lynette's pregnancy.
But...really? A primetime soap opera is afraid of tackling an issue that may have its critics, but is also perfectly safe and legal? What do you think about that?
Matt Richenthal is the Editor in Chief of TV Fanatic. Follow him on Twitter and on Google+.