Prior to the fifth season of Supernatural premiering on September 10, creator Eric Kripke spoke to Entertainment Weekly about ending his show next year.
Possibly. Sort.
"I did set out [to] tell a five-season storyline," he told Michael Ausiello. "Quite frankly, I never expected [the show] to make it to five years. But now that we're in our fifth year, I have every intention of ending the story with a bang and not drawing it out or watering it down."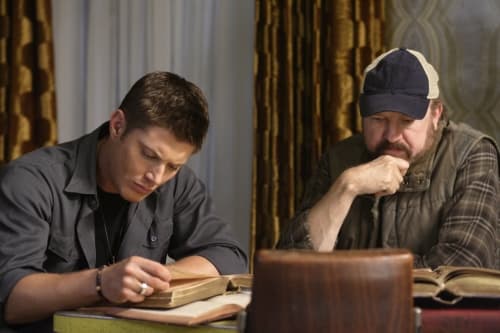 Of course, there's a catch.
"That having been said, I'm looking at this season as the last chapter in this particular story," Kripke said. "That doesn't mean there can't be a new story. Buffy did it. The X-Files did it. You close a chapter on a big mythology storyline and then you begin a new one."
There's just one problem, even if Kripke does wish to continue with the series: The CW hasn't renewed Supernatual for a sixth season.
Matt Richenthal is the Editor in Chief of TV Fanatic. Follow him on Twitter and on Google+.