Wanna know a secret? Daddy kills people.
- Dexter
New daddy Dexter wants to kill people, at least, but on the fourth season premiere of this Showtime hit, we see how difficult that is with a new son at home.
We also meet a naked John Lithgow, who proves to be a creepy serial killer, one Frank Lundy has returned to hunt down. What sort of problems will this cause for Deb and Dexter down the line?
We'll soon find out. For now, read through our full recap of "Living the Dream" and let us know your thoughts on this show's return.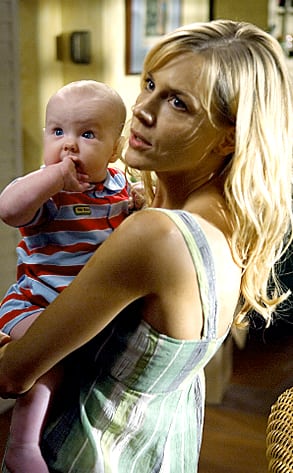 Here's a look at a few of our favorite Dexter quotes from the hour:
Dexter: The perfect husband would have gotten rid of his old apartment. But I kill people. Not exactly the perfect husband. | permalink
Dexter: My dark passenger is like a trapped coal miner, always tapping; always letting me know it's in there, still alive. | permalink
Vince: The coroner can suck my uncircumcised d**k if he doesn't rule this a homicide.
Vince: Way TMI, Masuka. | permalink
Rita: Car pools and swimming pools? How much are we living the dream?
Dexter: So much. | permalink
Rita: Baby is down. Know what that means?
Dexter: Sleep.
Rita: Sex. | permalink
Matt Richenthal is the Editor in Chief of TV Fanatic. Follow him on Twitter and on Google+.