Combining fashion-forward looks and traditional elegance, Gossip Girl star Leighton Meester is considered by many to be a style icon for her generation.
But the 23-year-old beauty was surprisingly modest and self-conscious when asked about her fashion at the 3.1 Philip Lim show at Fashion Week in NYC.
"That's a very nice thing to say," a blushing Leighton Meester said when asked about her style icon status. "But I don't ... I don't know. It's not me."
As for what she'd tell her fans about picking the right outfit, she keeps it simple: "I guess it's just fun," Leighton explained. "Just wear what you like."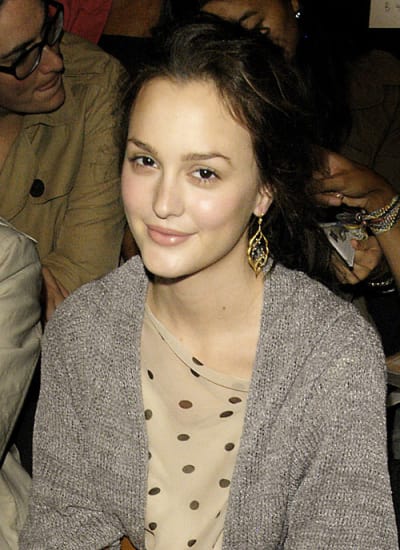 The Gossip Girl star went to Lim's show for the second year in a row.
"It's just very original and inspired and it's feminine and beautiful," she said. "I just saw a few little pieces backstage and I closed my eyes."
"I wanted it to be a surprise!"
Steve Marsi is the Managing Editor of TV Fanatic. Follow him on Google+ or email him here.