Modern Family might be the most anticipated sitcom in years.
Critics - including those at TV Fanatic that have seen the pilot - are major fans of the upcoming ABC series, which debuts a week from today.
The regular cast is humorous enough, but the show has already announced a pair of major guest stars. The first, Edward Norton, will portray an anniversary present gone awry in an episode that focuses on Julie Bowen's character of Claire.
"[She] is really bad at giving gifts. It's her and Phil's anniversary, so he gives her these amazing gifts and her gift is just terrible, so she feels the need to outdo him," said producer Steven Levitan. "She brings in what she thinks is the lead guitarist and the lead vocalist from a famous band, but it turns out to be the bass player and all he can do is play bass lines. And he's got a chip on his shoulder.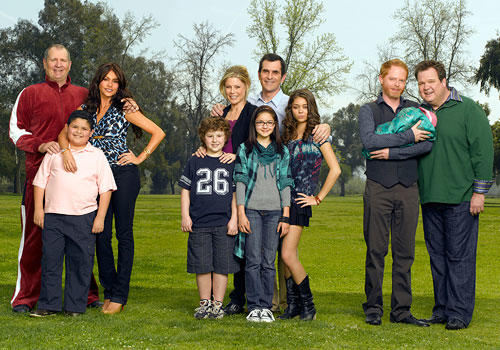 Shelley Long, meanwhile, will appear on the sitcom as the matriarch of the crazy clan.
"She's a woman, like her daughter played by me, who perhaps likes a party a little too much and is trying to clean up a few messes she's made in the past," Bowen said to TV Guide Magazine.

Added co-star Ty Burrell  (Phil):
"She's supposed to be playing this fragile woman who is barely hanging on and Shelley plays that really beautifully. It's different than other characters that I've seen her play. She does it wonderfully. I felt like I was learning a lot watching her."
Seriously, Modern Family is hilarious. Go set a DVR series recording for it. We'll wait.
Matt Richenthal is the Editor in Chief of TV Fanatic. Follow him on Twitter and on Google+.