Bones has found a grandfather for Booth.
Former The Waltons star will portray Hank Booth, a former army EMT, that appears in the November 19 episode "The Foot in the Foreclosure."
Said producer Stephan Nathan of the installment and the role: "This is a really good murder. All that's left is ash and one foot, and Hank can't help but tag along."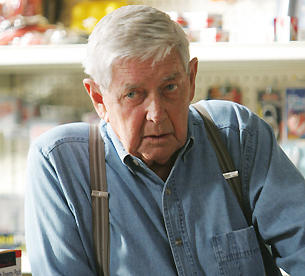 Tune in November 19 to hear the insightful Bones quotes Booth's grandfather has to offer.
The upcoming episode will be an vital one in the Bones lore. Viewers will learn the reasons behind Booth's abusive father abandoning his son at age 11.
The series is currently casting for that important role, as well, but Mr. Booth won't appear for awhile.
"You can't introduce too many relatives at once," said Nathan.
Matt Richenthal is the Editor in Chief of TV Fanatic. Follow him on Twitter and on Google+.