Roxy Olin has appeared on three episodes of Brothers & Sisters.
Starting on Tuesday night, however, the daughter of actress Patricia Wettig, debuts in a different role: herself.
Olin befriended Whitney Port in high school and spoke to People this week about the season premiere of the pair's show on MTV, The City.
What did you think of all the cameras?
"Ever since I was a little girl, I've liked to perform. I like the attention; I'll be honest. Whitney is so used to it that I had to jump in really quickly to get as comfortable as she is. I was like, "You're really going to wake up and go on camera right now?" I was like, "I'm going to wake up at 6 and put on a little bit of makeup." And then you just decide to stop doing that."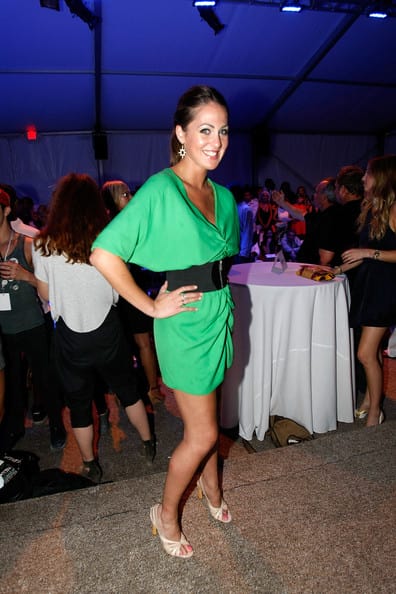 Roxy Olin is coming to MTV!
Are you prepared for fame?
"They're only showing one part of who I am. They make me out to be a little b—-, but I'm not really at all. And Whitney is one of my best friends in the world. We live together and we're really close, and I think having that relationship with her and having her show me the way was okay.
I also have my [acting job on] Brothers & Sisters that I'm doing at the same time, and I feel like I'm honoring the art that I do — and I'm doing this show where I get to have so much fun. I don't think it's real. Whitney's like, "Get ready. It's going to hit. And it happens overnight." And I'm like, "Yea, uh-huh, it'll never happen," because I'm so used to her going through it. I'm excited and a little bit nervous.
I know you're only seeing a part of myself because I still have my own life, my own privacy and my friendship with Whitney is really strong and I have someone to go through it with, and that's really lucky.
Matt Richenthal is the Editor in Chief of TV Fanatic. Follow him on Twitter and on Google+.