It received months of hype.
It was compared to the most popular movie franchise on the planet.
The CW has poured millions into its marketing campaign. But did The Vampire Diaries live up to expectations?
We certainly think so, as the opening hour of this series introduced us to the mysterious town of Mystic Falls and the even more mysterious past of the Salvatore brothers.
Read through our complete episode guide now and let us know your thoughts on the show.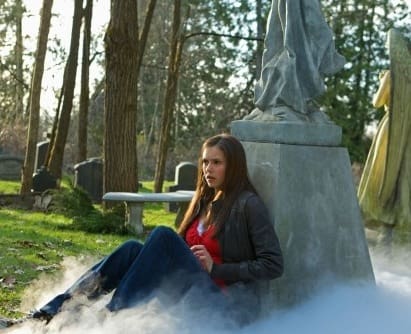 A few of the most memorable The Vampire Diaries quotes from the episode:
Elena: Dear Diary: Today will be different. It has to be. I will smile and it will be believable. My smile will say, 'I'm fine. Thank you. Yes. Much better.' I will no longer be the girl who lost her parents. I will start fresh. Be someone new. It's the only way I'll make it through. | permalink
Elena: I made it through the day. I must have said "I'm fine" 37 times. | permalink
Damon: Is it working? Being in her world? Does it make you feel alive? | permalink
Elena: You keep a journal?
Stefan: Memories are too important. | permalink
Matt Richenthal is the Editor in Chief of TV Fanatic. Follow him on Twitter and on Google+.