90210 Episode Stills, Clip from "Environmental Hazards"
Matt Richenthal at .
Next week's episode of 90210 is titled "Environmental Hazards." During the hour...
... Naomi gets bad news about her test scores;
... Sasha grows suspicious of Dixon;
... Adrianna and Navid go on a double date with Teddy;
... Silver is in for a shock.
Discuss these developments in our 90210 forum and watch a clip from the episode below:
[video url="http://www.tvfanatic.com/videos/naomi-in-sweatpants/" title="Naomi in Sweatpants?!?"] [/video]
As always, return to TV Fanatic after each installment for a complete rundown, full of the latest quotes, opinions, music, photos and more. Below, click on various pictures from "Environmental Hazards" for an early look at the episode: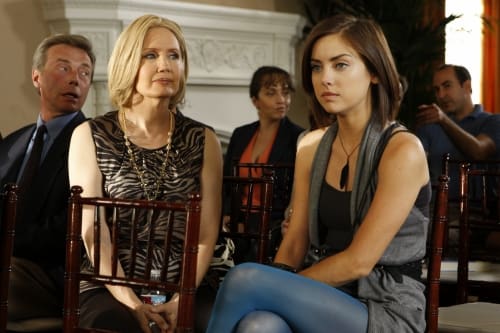 Matt Richenthal is the Editor in Chief of TV Fanatic. Follow him on Twitter and on Google+.