This week's dead body on Bones?
It's found on an electric fense and is a mummified Egyptian that's been given to the Jeffersonian for a forthcoming exhibit.
Soon, the museum's curator is also found dead, leading Booth and Brennan to suspect something strange is afoot.
Visit TV Fanatic each week for the latest Bones quotes, spoilers, photos and more - and click on the pics below for an early look at scenes from "A Night at the Bones Museum."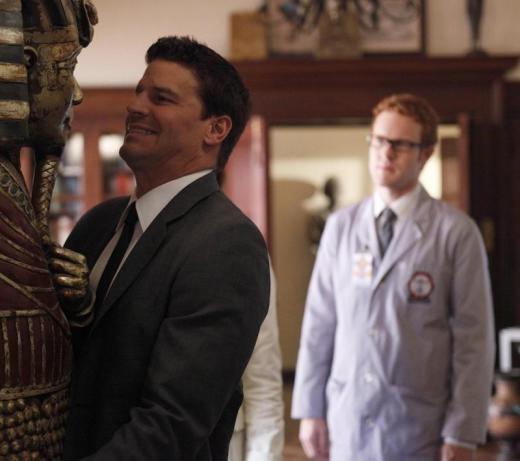 Matt Richenthal is the Editor in Chief of TV Fanatic. Follow him on Twitter and on Google+.