Unafraid to tackle controversial topics, Bones will soon crossover into Presidential assassination territory.
TV Guide Magazine reports the series hired JFK conspiracy expert Bob Harris to write an episode about the exhumation of a president's corpse.
According to executive producer Stephen Nathan, the plot is based on "the government sweeping in and asking for a favor, but then the bones disappear."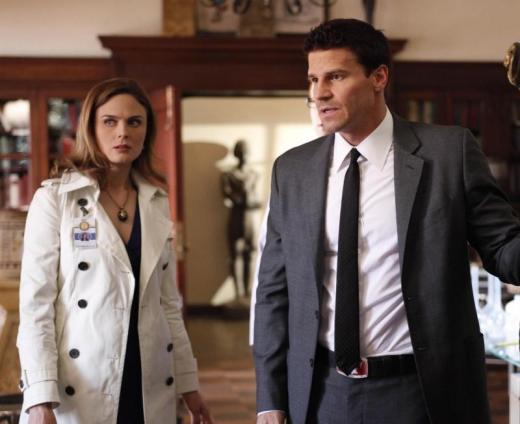 Might Bones incur the wrath of the Kennedy family?
"We're seeing how much we can get away with," Nathan said. "For now, we're not using his actual name, so it's Kennedy-like."
The episode will air in January. Tonight, meanwhile, Booth and Brennan investigate strange happenings at a museum.
Come back to TV Fanatic soon after the installment airs in order to check out the latest Bones quotes and music from it.
Matt Richenthal is the Editor in Chief of TV Fanatic. Follow him on Twitter and on Google+.