We hope you're excited about Heather Locklear's return to Melrose Place, fans.
Because The CW plans on featuring a great deal of Amanda Woodward soon after she re-debuts on November 17.
According to Jessica Lucas (Riley), the end of 2009 and beginning of 2010 is pretty much all Locklear, all the time.
"The back nine will be focusing on Heather. There is some kind of mystery there between her and Sydney, so Laura Leighton may be staying on in some form," Lucas said to E! News.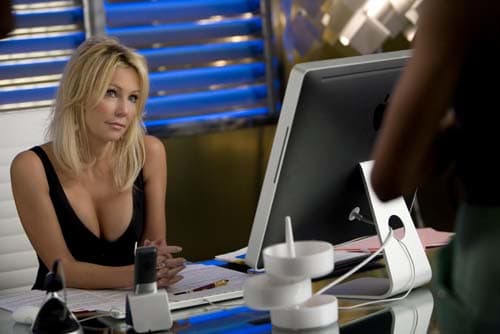 As for the supposedly spoiled murder mystery - due to her firing, it seems clear Ashlee Simpson-Wentz's Violet was involved in Sydney's death - Lucas says viewers will still be surprised to see what went down.
"Episode 12 is the whole wrap of the murder mystery, so something really shocking happens in the pool. It ties in with the murder mystery, but it's something completely unexpected."
Matt Richenthal is the Editor in Chief of TV Fanatic. Follow him on Twitter and on Google+.