Friday Night Lights Interview: Fates of Fan Favorites Revealed
Matt Richenthal at .
The fourth season of Friday Night Lights will feature a number of new characters, as viewers were introduced to Vince Howard on this week's premiere.
But fan favorites such as Saracen and Riggins are still around. What will they be up to this season? Producer Jason Katims spoke on these characters and more in a new interview with E! News...
On the future of Riggins: One of the things we've always talked about for Tim is he might be a guy who winds up in Dillon for life, but not necessarily in a sad way or tragic way. That's one of the notions that I've always liked, was the idea that maybe at the end of the show he might be one of the few people who end up in Dillon, but not in the way that "He never got out of the small town," but more in a way that "He loves that town and wants to embrace it."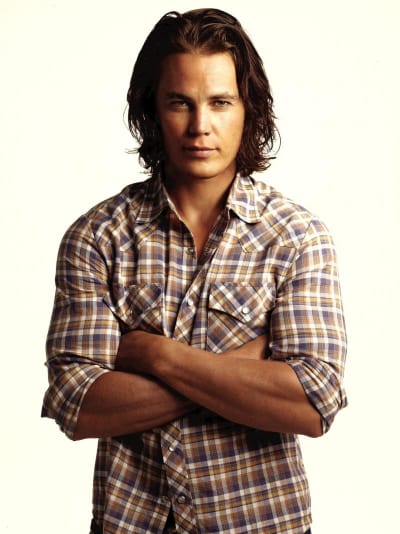 On the return of Lyla: She comes back for at least two episodes this year, so far, visiting from college... she and Tim sort of rekindle their relationship and try to figure out what to do about that... they maybe realize it's not so easy to move on.
On Buddy's dilemma: Buddy certainly starts out a Panther - but things happen along the way that make him question his allegiance to the Panthers. Are they still the Panthers at all? And he also has a deep friendship and bond with Coach Taylor, so his journey this season is about which side is he on.
On Saracen's decision to remain in Dillon: That's very much a story this season, not only about his grandmother but his relationship with Julie. It's a story about somebody who has made a lot of choices about making those around him happy and then what comes into question for him is what is right for him?
Matt Richenthal is the Editor in Chief of TV Fanatic. Follow him on Twitter and on Google+.