Brothers & Sisters spoilers alert: Gilles Marini is very handsome!
Viewers need to be warned about this fact before they tune in Sunday night, as the former Sex and the City movie star premieres on the ABC drama.
It's a funny, cool little twist, the show will actually tweak its opening credits for the episode, referring to itself in Marini's native language. Are you excited for Frères & Sœurs?!?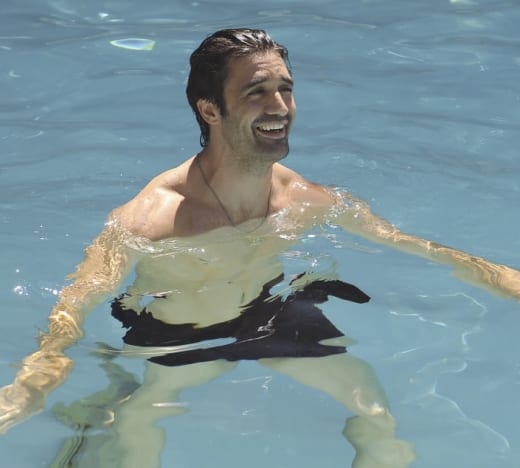 So, will Marini's Luc get Sarah pregnant? Marry her?
The actor wouldn't say, but he did tease future appearances during an interview with E! News this week. He said:
"Last Friday, we shot our last scene. Very good news to come, which means much more for me. So you know that means I must have done a good job. I might stay around, or I might leave and come back. I don't know. You guys have to watch. I saw the first episode of the four I did, and I was myself like, 'This is good. This is really good.'"
We have a feeling viewers will have the same reaction.
Matt Richenthal is the Editor in Chief of TV Fanatic. Follow him on Twitter and on Google+.