While Glee won't return until November with new episodes, the short hiatus should at least give Will time to think about ways to combat a newly-inspired Sue Sylvester.
After all, for those that missed this week's installment, Sue got humiliated by her lover/co-worker and this is how she now "sees" it: her mission is to bring down the glee club!
How will she accomplish that task? Matthew Morrison tells TV Guide:
"Sue's going to give our set list to the other teams [at sectionals]. They're going to do our songs... before we do them, so it's going to make us look like we're copying them."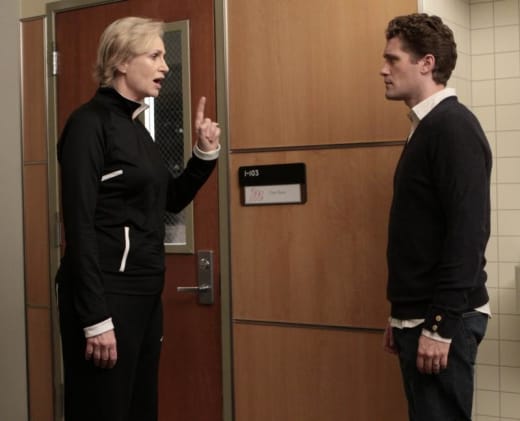 Caught off guard, the William McKinley singers must step up their game.
"We have to do this impromptu thing and fly by the seat of our pants," said Morrison, who wouldn't reveal anything else. We can say this, however:
Rachel will sing a version of Wicked's "Defying Gravity" when the show returns. We can't wait!
Matt Richenthal is the Editor in Chief of TV Fanatic. Follow him on Twitter and on Google+.