Michael Ausiello has some scoop on Grey's Anatomy in his spoiler column today, mainly pertaining to Katherine Heigl and Ellen Pompeo, and when we can expect to see less (or, temporarily at least, none) of their characters, Izzie and Mer, going forward.
Here are excerpts from his Q&A ...
Q: There's speculation that Izzie cheats on Alex on Grey's Anatomy. Is it true?
A: No, but the newlyweds will be dealt a major blow at the end of next week's episode (the best of the season, IMHO). In fact, the crisis that takes place is so big that Izzie disappears for roughly five non-consecutive episodes.
BTW, even though I knew Katherine Heigl's mini-hiatus was coming, Izzie's exit was no less powerful or emotional. And man, Heigl knocks it out of the park. She can be a real handful (Emmygate, 17-hour work day-gate, etc) but girlfriend delivers when it's called for.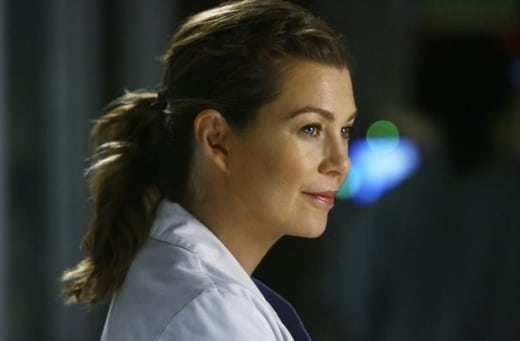 Q: When will Ellen Pompeo's maternity leave from Grey's Anatomy kick in on screen?
A: Unlike Izzie, Meredith isn't going anywhere, although we'll begin to see less of her (literally and figuratively) after this week's episode. And her diminished screen time will make perfect sense given what happens tonight.
Q: Anything good on Grey's Anatomy, specifically Callie and Arizona?
A: The aforementioned October 15 episode is a big one for these two, but mostly for Callie. Hector Elizondo is back as her gay-fearing dad and this time he's brought backup!
Steve Marsi is the Managing Editor of TV Fanatic. Follow him on Google+ or email him here.