First, the good news for Glee viewers: Fox has ordered an additional nine episode of the series, renewing it for a full season of 22.
Now, for the REALLY good news: Joss Whedon will direct one of those newly added installments!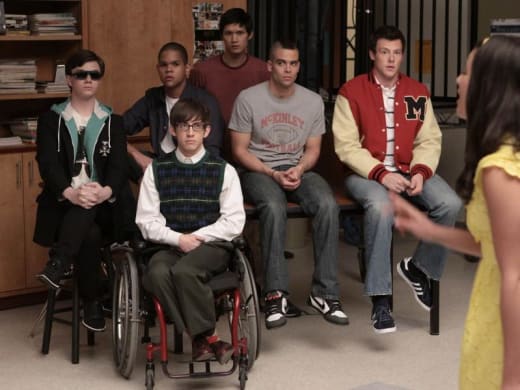 The creator of Buffy the Vampire Slayer, Dollhouse and Dr. Horrible's Sing-Along Blog is a big fan of the show, as anyone with half a mind must be. Entertainment Weekly says it didn't take much for the TV guru to agree to the directing gig.
"Joss directed one of the great musical episodes in the history of television on Buffy," said Glee creator Murphy, "so this is a great, if unexpected, fit. I'm thrilled he'll be loaning us his fantastic groundbreaking talent."
Even more good news: you can purchase any Glee music single from our site!
Matt Richenthal is the Editor in Chief of TV Fanatic. Follow him on Twitter and on Google+.