Someone will soon be killed on Melrose Place.
Who will join Sydney in the giant apartment complex in the sky? Star Katie Cassidy (Ella) isn't telling, but she did say to E! News:
"I think everyone's going to be surprised. [The death] is a shocker, but at the same time, it's really good."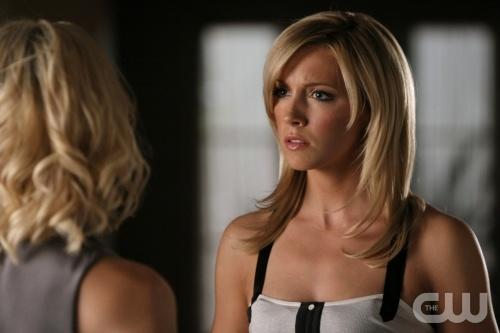 Meanwhile, Heather Locklear returns to the series on November 17. Her character of Amanda Woodward will be involved in some great scenes with Ella, as Cassidy teases:
"Heather is amazing. I've had so much fun working with her. She's a really cool chick and it's been really great to work with her. I'm happy she came on the show."
Amanda will fire Ella's boss, Caleb, when she first arrives. How will this affect her working relationship with Cassidy's character?
"I think Ella looks up to Amanda and ultimately wants to be her, but she isn't; Ella's her own character, Ella's different. That said, with Amanda being the boss of the whole company, Ella would like to be in her shoes at some point."
Matt Richenthal is the Editor in Chief of TV Fanatic. Follow him on Twitter and on Google+.