It will be difficult to top his guest-starring stint on Seinfeld - or at least the use of his name on that iconic sitcom - but singer Kenny Rodgers will guest star on an upcoming episode of How I Met Your Mother.
The crooner will appear on October 19.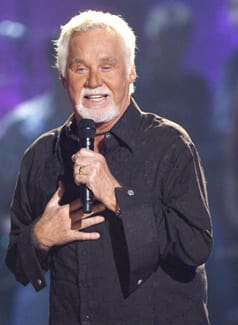 During the installment titled "Dual Citizenship," Ted and Marshall take a road trip to Chicago, as they try to recreate a cherished college memory. However, the plan hits a major snag when Lily tags along.
Somehow, this leads to a performance by the famous singer.
In other recent, major How I Met Your Mother casting news: Tim Gunn and Rachel Bilson will show up on the show's 100th episode.
Matt Richenthal is the Editor in Chief of TV Fanatic. Follow him on Twitter and on Google+.