Jennifer Morrison is not dead.
But her character of Allison Cameron will soon be exiting House. In an interview with E! News, co-star Lisa Edelstein shared her feelings on this shocking news:
"Jennifer is an incredibly gracious, professional, sweet, lovely woman and I hadn't the faintest idea until I said something really dumb on set because I didn't know. But I can't really tell you what I said, because it has to do with a storyline that hasn't come out yet. But essentially [it was] 'How come your character keeps leaving and coming back?' as a joke. I had no idea.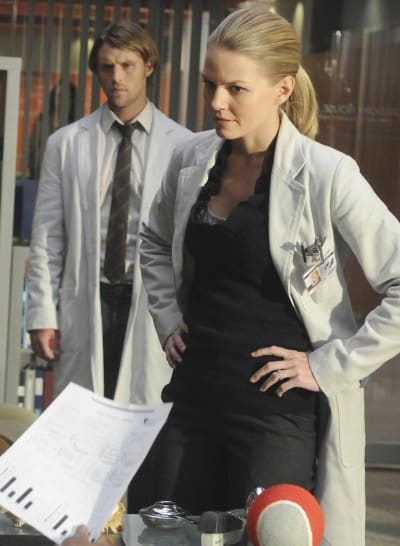 I was the last person to know. That's because she was just so incredibly professional and did her job and never let on to anyone what was going on. It was pretty impressive. She will be missed, I don't think she's going to have any trouble, so I'm not worried about her."
The seeds for Cameron's departure were sown last night, as Cameron, Chase and the team dealt with a controversial patient, played by James Earl Jones.
Matt Richenthal is the Editor in Chief of TV Fanatic. Follow him on Twitter and on Google+.