NCIS producer Shane Brennan sat down with TV Guide Magazine this week.
But those hoping for major NCIS spoilers will be sorely disappointed. He only touched on various topics - such as Gibbs' boat and the future of Tony and Ziva - in the most general terms.
Here are a couple excerpts from the interview:
On upcoming character arcs: Abby has a very special arc. And McGee has a very special arc. The Tony/Ziva thing we'll be resolving in a way... the vast bulk of the audience will find very satisfying. And with Gibbs, what can you say?
The boat's gone from the basement. What the hell is Gibbs gonna put in there? He's on a particular journey as well. I will say that the basement will feature in a number of episodes, and it is very, very empty, and Gibbs is very, very aware how empty it is.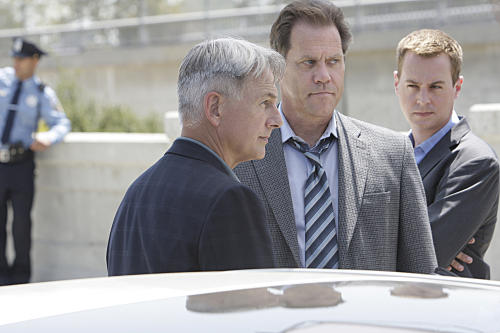 On the future of Tony and Ziva: The worst thing you could do is not let the characters grow. And relationships change constantly. I've been married 30 years, so my relationship with my wife is constantly changing. If it wasn't, we would have been divorced 20 years ago. Your instincts change in the way that life changes. So in many respects, that's what Tony and Ziva are faced with now: How do they move forward after what's happened? And which direction is forward?
Matt Richenthal is the Editor in Chief of TV Fanatic. Follow him on Twitter and on Google+.