She's Olivia on FlashForward.
She's Penny on Lost.
When it comes to mythology-heavy dramas, Sonya Walger is an expert. In a new interview with TV Guide, she speaks on each show, teasing fans with a possible return to the latter; and with more about her vision on the former...
On Olivia's flash forward: In the flash-forward, the bit that you have seen is that Lloyd gets up from the bed and gets a text message from someone. The person he gets a text message from is very, very unexpected.
On what's ahead for Olivia: I think it's completely fascinating that just the ghost of this might be what undoes their marriage, or it might be what strengthens them and keeps them together. It might be the tension of it alone [that] drives Mark to drink... It may well be that they get to a breaking point and then say, 'No, this isn't happening to us. We're going to make this work.'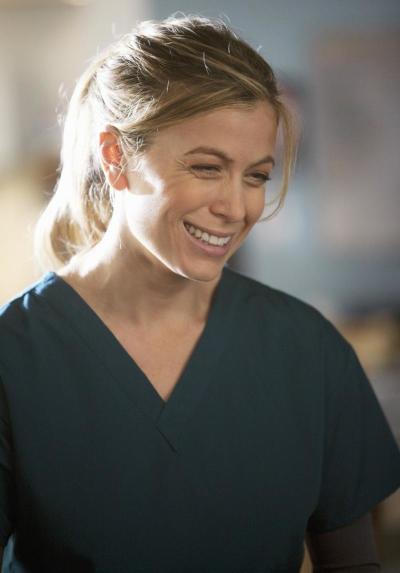 On whether Penny should die: Are you saying in a sacrificial way, Penny needs to die? I hope not because Penny's so great. There would be mass outcry, but you know what, they killed off Charlie, so anything can happen. I feel like her dad should be the one to bite it. I am not kidding.
Lost returns to ABC in January; while FlashForward airs a new episode tonight. For more on it, as well as what else is to come this season, browse through a few show spoilers.
Matt Richenthal is the Editor in Chief of TV Fanatic. Follow him on Twitter and on Google+.