Eastwick may never create the online buzz of Lost, but the show is taking a page from its fellow ABC drama.
While the latter series intrigues viewers with the Dharma Initiative logo, Eastwick has flashed shots of an altered Celtic symbol that "is connected to witchcraft in Eastwick and will recur throughout the series as an unfolding mystery," according to producer Maggie Friedman.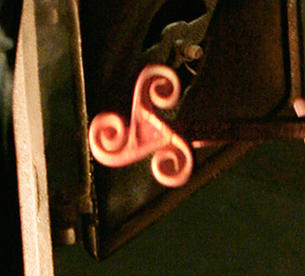 Added Friedman, in an interview with TV Guide Magazine:
"We will find out what it can do magically and how it is connected to our various characters."
So far, the symbol has appeared on the cover of an ancient book of spells and at the end of a branding stick. Reportedly, its three branches are connected to a trio of witches, including Eleanor and Bun; the third witch will be revealed mid-season.
Matt Richenthal is the Editor in Chief of TV Fanatic. Follow him on Twitter and on Google+.