Fringe viewers won't just learn more about The Observer as season two moves ahead; they'll meet multiple Observers!
What else can fans expect in this department?
John Noble (Walter) spoke to Fancast about the storyline during a recent set visit.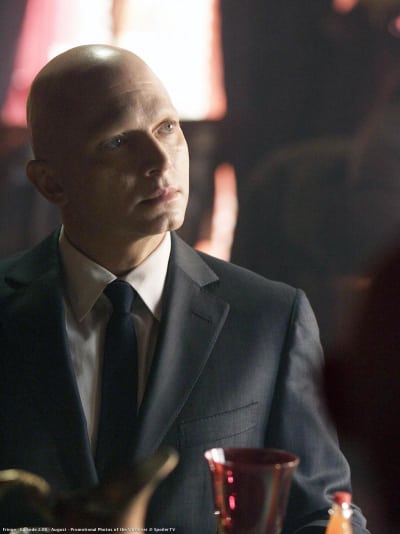 "Somehow along the line, because of Walter's experiences, because of things he's done, he's been able to make communications with The Observer, whatever The Observer is – I'll leave that for you to think about.
"That will continue, and that will become far more dense as the season goes on, as to what the role of The Observers are, and also Walter's relationship with them. In terms of the teaser as to why Walter's photo is in [The Observer's briefcase]: my feeling is because he's their only live contact. The rest - they should not and cannot make contact with other people. And if they do – at their peril, which will also be revealed."
Assuming (and hoping!) the Yankees defeat the Phillies in Game Six of the World Series tomorrow night, Fringe will air a new episode on Thursday.
Matt Richenthal is the Editor in Chief of TV Fanatic. Follow him on Twitter and on Google+.