The ratings are up and - needless to say to anyone that's seen a single season two episode - so is the action on Sons of Anarchy.
Earlier today, we reviewed last night's new episode. But that's already in the past. Ready for a peek into the future of the show?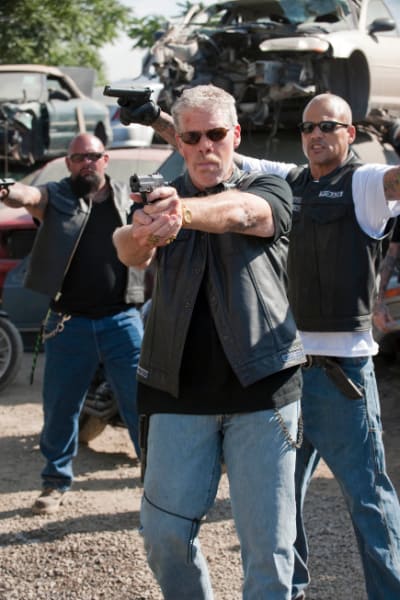 E! News has seen the next few installments and offered readers a series of scoops and spoilers. We recap them below...
SAMCRO's porn operationq will come under major heat.
Chibs and his wife will get caught in significant crossfire between the SOA, the IRA and the ATF.
Titus Welliver will appear on multiple episodes as Irish gun kingpin Jimmy O.
Opie will be featured more prominently toward the end of the season.
There will an assassination attempt on a major character.
Someone else applies to join the "nomad charter" of the Sons of Anarchy Motorcycle Club.
Any thoughts, feelings or reactions based on this information? Share them now!
Matt Richenthal is the Editor in Chief of TV Fanatic. Follow him on Twitter and on Google+.