Georgina Sparks has once again left the crazy Gossip Girl kids to recover from her devious ways, but that doesn't mean they are free of her antics for good.
The actress who plays the Evil G, Michelle Trachtenberg, said there are a still many scenarios that could bring her character back to Gossip Girl. She says:
"Georgina, she's taken a little trip away. She's gone off with a Russian prince, or so she thinks. So, there are so many more great things Georgina can do."
"She pretty much just comes in, destroys their lives for a few episodes, and then is like, 'OK, I'm good now. I think I'll go get a massage in the Caribbean.'"
Georgina had been attending NYU with Blair Waldorf, and Trachtenberg said once the two ladies meet up again, there will certainly be another catfight.
"I'm sure. Georgina never lets go of a grudge," she said. "So she'll be getting back at Blair. Which is really funny, because Leighton and I are so close."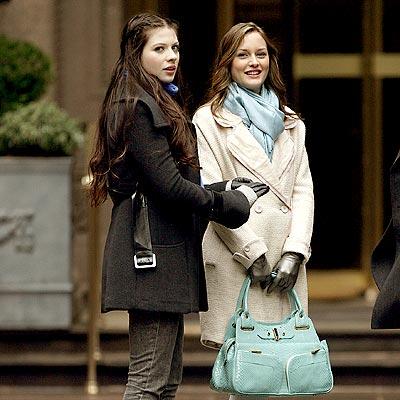 Michelle Trachtenberg and Leighton Meester are very close friends in real life, even if their Gossip Girl counterparts, Georgina and Blair, are heated rivals.
Although there are very few people who'd actually sing the praises of Georgina, Trachtenberg is proud to love the bad girl, who she calls "absolutely amazing."
"She is the best character I have ever played. She is so much," she gushed. "Georgina is so incredibly evil, manipulative and pretty much just takes no prisoners, and she doesn't care about the consequences. She is fantastic."
On Trachtenberg's other TV show, Mercy, she plays über-sweet newbie nurse Chloe, but she admits that playing mean girl Georgina is much more fun.
"Villains are definitely more fun than good girls," she said. "They are the ones that wreak havoc, and basically, they kind of run the show."
Steve Marsi is the Managing Editor of TV Fanatic. Follow him on Google+ or email him here.