Tim Kring Addresses Adrian Pasdar Rumors, Heroes Death
Matt Richenthal at .
The rumors are true: Adrian Pasdar is leaving Heroes.
But the manner in which the actor learned of his character's fate is nothing but conjecture. Sources have claimed Pasdar was never told about Nathan's death; he reportedly read the storyline in a script.
Not true, says creator Tim Kring.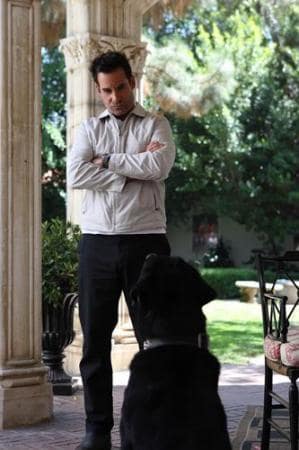 "We talked openly with Adrian about [his departure] several months ago and have kept him abreast of where his arc was headed - he always knew what was going on," Kring told TV Guide Magazine. "This is a guy who is much loved by us all, and these disparaging reports about the way things were handled couldn't be further from the truth. Adrian is a leader among the cast, a true friend and a real gentleman."
Fans have been dismayed over the news of Nathan's death. After all, this is a character that's already dead! It feels like a rip-off.
However, Kring says the November 23 episode will focus around Angela actually admitting she was behind the season three-ending switch of Nathan and Sylar. Now, the cover-up must go on.
"There will need to be a staged death for the real Nathan," said Kring. "He'll be given a big funeral for the world to see."
Still, this does feel like another example of Heroes building up a storyline with no real pay-off, doesn't it?
Matt Richenthal is the Editor in Chief of TV Fanatic. Follow him on Twitter and on Google+.