While it's difficult to choose the funniest Modern Family cast member, we'd go with Ty Burrell through the sitcom's first few episodes.
Everything Phil says and does cracks us up.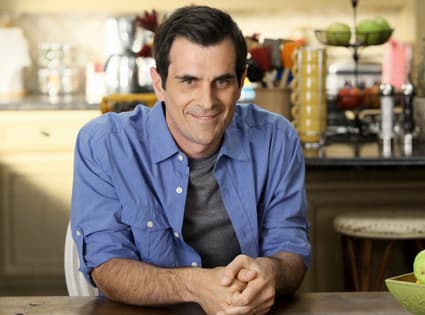 Asked by E! News about upcoming guest star Benjamin Bratt's role as as Manny's father, Javier, Burrell said:
"Javier is playing irresponsible, and they all have their tête-à-tête about it, but you don't leave thinking anybody is a bad guy. We start to actually like Javier a little bit, and I think he'll probably be recurring."
More Benjamin Bratt? That works for us.
So does more Modern Family. It returns, after a week off, tomorrow night!
Matt Richenthal is the Editor in Chief of TV Fanatic. Follow him on Twitter and on Google+.